How to Connect Instagram to Facebook Ads Manager
Welcome to our comprehensive guide on how to connect Instagram to Facebook Ads Manager. In this article, we'll walk you through the step-by-step process of linking your Instagram account with Facebook Ads Manager, enabling you to create and manage powerful advertising campaigns across both platforms seamlessly.
To get this type of photo editing done for free and get presets for Free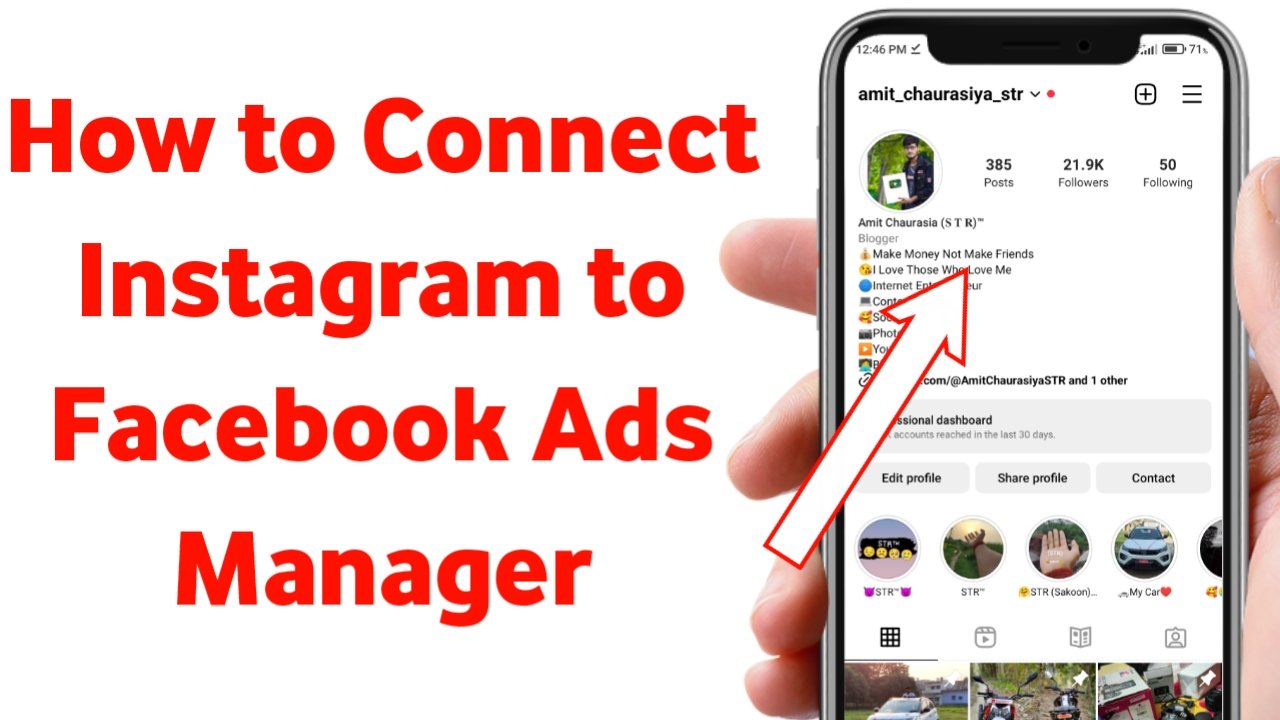 Why Connect Instagram to Facebook Ads Manager?
Before we delve into the details of the process, let's understand why connecting Instagram to Facebook Ads Manager is crucial for your business. Instagram, with over a billion active users, has emerged as one of the most influential social media platforms. By integrating it with Facebook Ads Manager, you can tap into a vast audience and leverage the advertising capabilities of both platforms.
By syncing your Instagram and Facebook accounts, you gain access to precise targeting options, robust analytics, and the ability to run ads across multiple platforms without any extra effort. This integration allows you to reach potential customers effectively and drive better results for your business.
Step-by-Step Guide to Connect Instagram to Facebook Ads Manager
Now, let's get to the heart of the matter and walk you through the step-by-step process to connect Instagram to Facebook Ads Manager.
Step 1: Access Facebook Ads Manager
To begin, ensure you have administrative access to both your Facebook Page and your Instagram Business Account. Log in to your Facebook Ads Manager account using your credentials.
Step 2: Navigate to Business Settings
In the top-left corner of your Facebook Ads Manager dashboard, click on the menu icon (three horizontal lines). Scroll down and click on "Business Settings."
Step 3: Add Instagram Account to Your Business
In the Business Settings page, click on "Accounts" in the left-hand sidebar and select "Instagram Accounts." Then, click on the "+ Add" button to connect your Instagram account.
Step 4: Choose an Option
You'll see two options: "Add an Existing Account" and "Request Access to an Instagram Account." If you already have an Instagram Business Account, choose the first option and enter your Instagram login credentials. If you don't have one, select the second option and follow the on-screen instructions to create one.
Step 5: Confirm Your Instagram Account
After entering your login credentials or creating a new Instagram Business Account, Facebook will ask you to confirm the connection. Click "Confirm" to proceed.
Step 6: Assign Ad Account
Next, you'll be prompted to select an ad account to link with your Instagram account. Choose the appropriate ad account from the list and click "Next."
Step 7: Review Connection
Review the details of the connection you're about to make and ensure everything is accurate. If everything looks good, click on "Done," and congratulations, your Instagram account is now successfully connected to Facebook Ads Manager!
Best Practices for Instagram Advertising
Now that your Instagram account is linked to Facebook Ads Manager, let's explore some best practices to make the most out of your advertising efforts.
1. Define Clear Objectives
Before running any ad campaign, define clear and measurable objectives. Whether it's driving website traffic, increasing brand awareness, or boosting sales, having a well-defined goal will guide your campaign strategy.
2. Know Your Target Audience
Leverage Facebook's powerful targeting options to identify your target audience accurately. Utilize demographics, interests, behaviors, and even custom audiences to reach the right people with your ads.
3. Compelling Visuals and Captions
Instagram is a visually-driven platform, so invest in high-quality, eye-catching visuals that align with your brand identity. Accompany your visuals with concise and engaging captions that encourage action.
4. Utilize Instagram Stories
Instagram Stories are an effective way to engage your audience. Use them to showcase behind-the-scenes content, limited-time offers, or to tell a compelling brand story.
5. Monitor and Optimize
Regularly monitor the performance of your ad campaigns using Facebook Ads Manager's analytics. Identify what works best and optimize your campaigns accordingly to achieve better results.
Also Read
Photo editing ke liye gmail – nsbpresets@gmail.com
WhatsApp No. – Google Adwords for Real Estate :- 7235964195
Conclusion
In conclusion, connecting Instagram to Facebook Ads Manager opens up a world of opportunities for your business to reach a wider audience, increase brand visibility, and drive conversions. By following our step-by-step guide and implementing best practices, you'll be well on your way to running successful and impactful advertising campaigns.
So, what are you waiting for? Connect your Instagram account to Facebook Ads Manager today and take your advertising game to the next level!